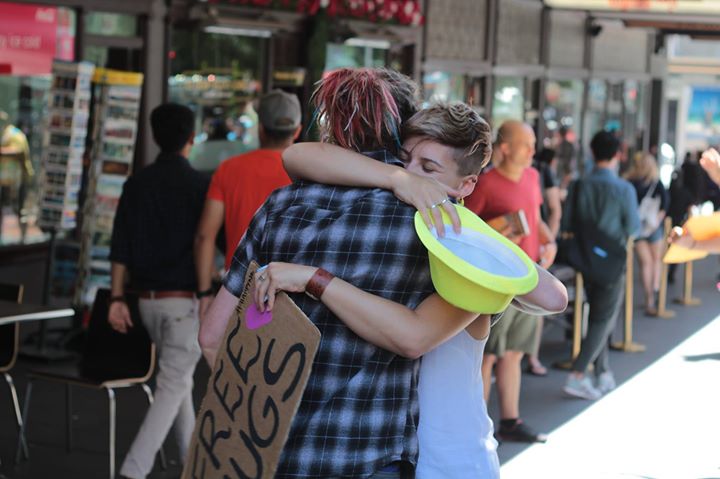 Free Hugs at Britomart (Auckland, New Zealand)
March 16, 2017 to March 17, 2017 10:00 pm - 12:00 am
Britomart Train Station
Britomart
We're looking to kickstart monthly Free Hugs again! This time down at Britomart. Was such an incredible experience Free Hugs at SPLORE! Inspiring us to bring the Hugs back to Britomart!
Open to anyone!
Come for as long or as little as you like!
Not comfortable with Free Hugs?
Come along and do some high fives!
We'll be in the yellow shirts just outside the train station on the grassy public area.
Come along at 6pm and make your own sign, we'll have some extras just in case!
If you'd like to buy a shirt they are $20!
Free Hugs is an incredible experience, one that requires courage, trust and vulnerability. When you put that out into the world, it's scary – but also incredibly fulfilling. Sometimes people can go throughout their day without anyone noticing them, them feeling unimportant or simply down. Getting a hug from a stranger can change everything for someone. That's why we do it, because everyone is awesome, special & noteworthy – we don't want anyone to feel like that's not the case. A simply act of kindness can change everything. Come make a difference with us.
This event is hosted by the #HappyAKL Community – that's run by a group of volunteers.
We have various projects like Free Hugs, Kindness Club & are always open to more ideas to spread kindness, joy and happiness throughout the city!