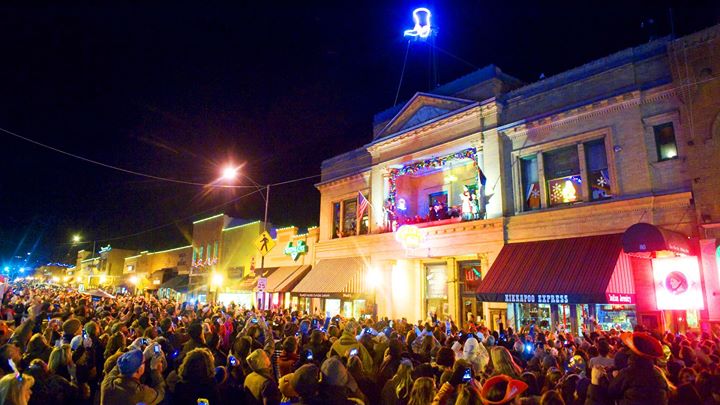 Free Hugs at the Boot Drop (Prescott, AZ)
December 31, 2016 8:00 pm - 10:59 pm
Prescott Courthouse Square
Times Square in New York City has the ball that drops on New Year's Eve and Prescott, Arizona has the boot drop (http://www.bootdrop.com/)! Thousands of people will brave the cold to gather in Whiskey Row to watch a 6-foot illuminated cowboy boot get slowly lowered down The Palace Building's flagpole at 10pm and midnight. All of those cold people are going to need . . . free warm hugs!
We'll be weaving through the crowd offering free hugs to anyone and everyone, likely bundled up in at least one full-body onesie and possibly even two layers of onesies! The best conditions for free hugs include lots of people, music, and alcohol, and this event will have all three!
Never given out free hugs before? Check out http://www.improvanywhere.ca/freehugs.html and http://hugsarenice.com/ to learn all about it, then just show up with open arms and a smile and that's all there is to it! This hugging event is totally free, it takes no preparation, and it requires no commitment whatsoever. Give it a shot and feel free to leave at any time if it's not for you, but just so you know, you'll likely find yourself hooked within minutes and you won't want to leave even after everyone else is gone.
#bootdrop #prescott #arizona #prescottarizona #prescottaz #az #bootdrop2016 #newyears #newyearseve #happynewyear #goodbye2016 #hello2017 #2017 #whiskeyrow #downtownprescott #newyearsfun #hugsarenice #freehugs #hugs #hug