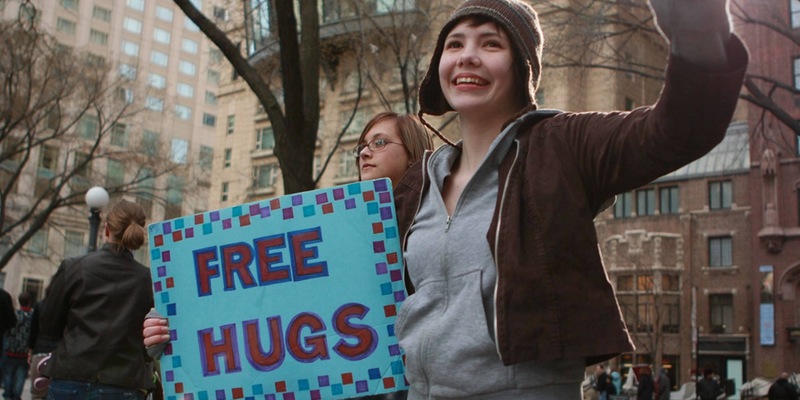 FREE HUGS Book Launch Party (Chicago, IL)
December 20, 2016 6:00 pm - 9:00 pm
The Nerdery
1033 West Van Buren Street, #700, Chicago, IL 60607
Please join us for an unique night of hugs, smiles, serendipitous connections, dark chocolate, and holiday cheer! Our vision is to help connect the caring people of the world.
A launch party for the publishing of Rossi Dimitrova's Free Hugs book, which is a result of a 9 year project of hugging and photographing on the street. The event will be an experience in connecting, featuring numerous facilitated activities, a storytelling station, a VR empathic experience, beuatiful live music, getting and giving lots of hugs, eating very good chocolate (because hugs and chocolate go together 🙂 and having wonderful conversations with new and old friends.
Light refreshments will be served. There will be a raffle for 2 art prints by Rossi Dimitrova.
The core huggers of the Free Hugs movement (featured in the book) will be there, and you will get to hug them too. 🙂