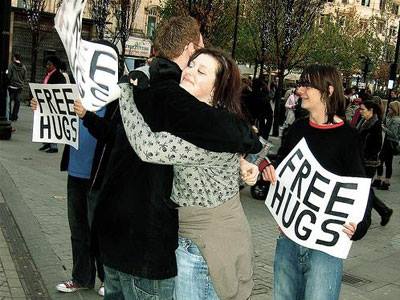 Free Hugs Chinatown (Vancouver, BC)
Stadium–Chinatown station
Given the weather, Patrick is organizing a Free Hugs at the Chinatown platform station downtown vancouver.
He will have a sign made up and everyone is welcome to come and participate.
It will be sometime in the afternoon around 2 or 2:30 or so…
Bring your sign and arms ready for hugging. Bring a friend!