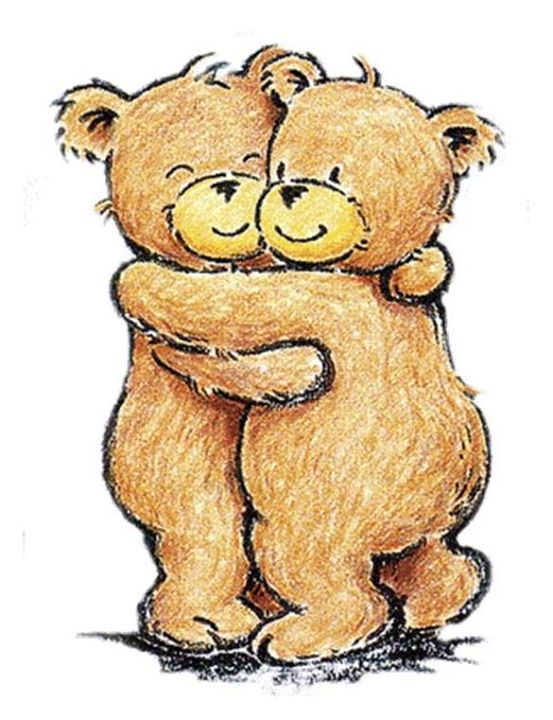 Free Hugs Day (Alberta, Canada)
February 17, 2018 1:00 pm - 2:30 pm
Hugs make you feel good – and have proven health benefits! This FREE, family-friendly event is a feel-good, peaceful experience. Please join us!
Meet us on the sidewalk in front of Kane's Harley Davidson in Inglewood (located at 914 – 11th Street SE, Calgary). From there we will walk up 9th Ave to share hugs with everyone who will receive them.
WHAT TO BRING: If possible, wear a red t-shirt for visibility (some of us have the words "Free Hugs" printed on our red t-shirts, which we will pin to our coasts if it's cold out). Make a small sign to carry (cardboard is fine) with the words "Free Hugs" written on them.
HUG ETIQUETTE: These five simple, yet important rules make hugging a wonderful experience:
Rule #1 Always Ask Permission First
Rule #2 Honor Personal Space Boundaries (keep your hands on their upper back)
Rule #3 A Hug Is A Gentle Embrace- not the Heimlich!
Rule #4 – Make it a Heart hug. (Raise your left arm and invite them to raise their left arm, so you meet heart to heart)
Rule #5 – Personal Hygiene (Please ensure you have showered or bathed prior to attending a Free Hugs Event. Limit yourself to wearing deodorant only, no perfume or fragrances.)
Please join us for this for this day of peaceful kindness, sharing hugs!