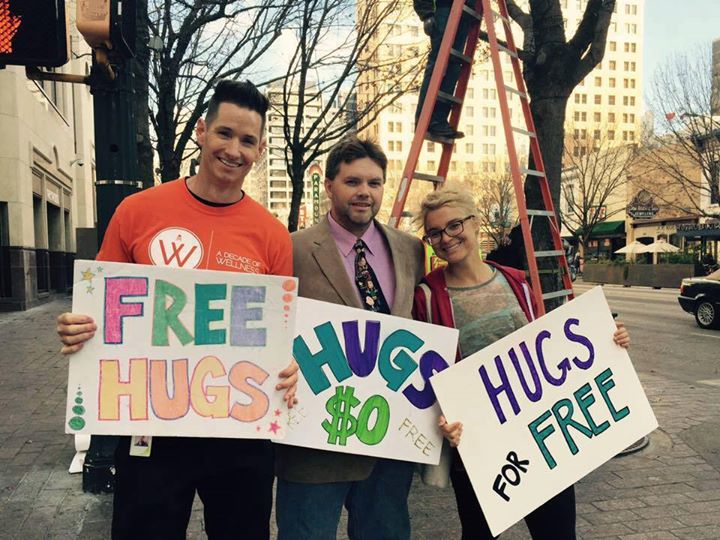 Austin Free Hug Day (Austin, TX)
January 21, 2017 7:00 am - 3:00 pm
The Seventh Annual Free Hug Day is planned for Saturday, January 21, 2017. This is the 6th Annual event in Austin and promotes an increase in the number of hugs in our world. Come out and share your hugs.
This is a non-religious event. You can have one, be inspired to give hugs because of one, but please don't use this event to talk about your religion.
Things you can do to help:
Commit to Come Out and Hug Someone, Make Signs, Bring Food/Drinks, and/or Offer Moral Support/Good Thoughts/Prayers.
If you can not join us in Austin, you can schedule an event where you are! If you do that, please share the information here. And use the Hashtag so we can find you! #FreeHugCampaign
If you are in town and take pictures or share posts use the hastag for Austin! #AustinFreeHugDay