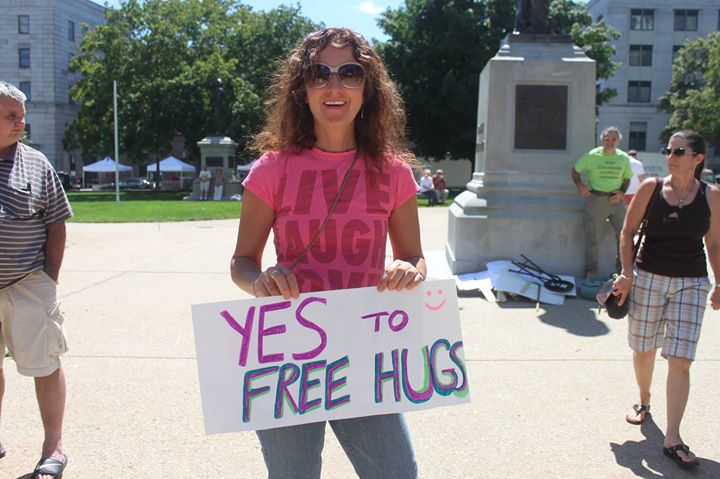 Free Hugs Concord (Concord, NH)
June 24, 2017 7:00 am - 8:30 am
meet Concord State House steps
FREE HUGS… A simple offering that can change everything!
It's that time again!! Time to spread the love with some wonderful free hugs. Let's continue the evolution of peace, kindness, compassion, and care with a few outstreched arms that can change a life in a matter of seconds.
If you've ever experienced really great hugs, you'll know that hugs:
Make us feel connected and decrease loneliness
Boosts our immune system and our energy field
Teach us how to give and receive
Relieve stress, anxiety, depression, and bad moods
Calm our central nervous system, relaxes our muscles
20 second hug releases happy hormone Oxycontin, activates vagus nerve to counter depression, and reduces stress hormone cortisol
And just FEEL REALLY GREAT!
We'll gathering together as a group on SATRUDAY JUNE 24 from 10:00 – 11:30am WEATHER PERMITTING
Where: meet at State House steps, Concord, NH. We'll walk and hug from there.
What to Bring: Free Hug sign, yourself, a big smile, tons of friends, and Love
Don't have a FREE HUGS sign? Come to 8 limbs Holistic Health at 9:00am and create your own.
Sending you loads of peace!
Shanti