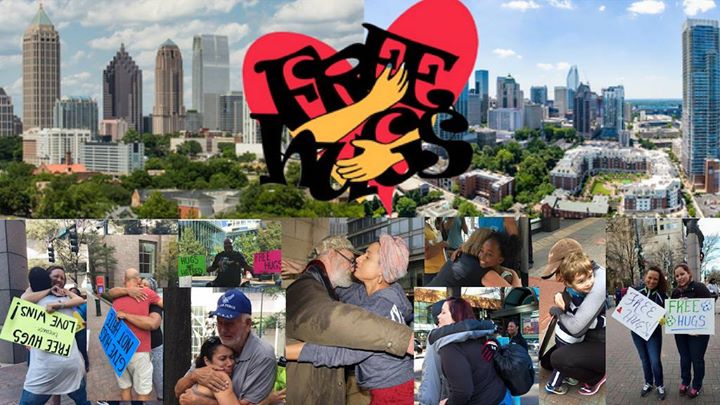 Free Hugs & Love 2.0 (Charlotte, NC)
May 12, 2018 8:00 am - 12:00 pm
We're doing something we've never done!
We're taking Free Hugs & Love to both CHARLOTTE and ATLANTA in celebration of our 4th year spreading love and Dani's move to Atlanta.
This Free Hugs & Love is intended to be bigger and better than we've ever done it!
I'm working to get barbers to donate their time for some cuts/shaves, pizzas, possibly massage therapists, and give out 50 backpacks full of supplies and sleeping bags for EACH city!
Charlotte's event will be May 12th
Atlanta's event will be May 19th
Stay tuned for additional information and ways you can help!
Items in each Backpack:
Sleeping Bag
Poncho
Pair of Gloves
2 Pairs of Socks
Toothbrush
Toothpaste
Deodorant
Razor
Shaving Cream
Lotion
Comb
Brush
Emergency Blanket
Snack Bag
Approximate Cost of Each Backpack & Supplies: $85
Our GOAL: 50 Packs in EACH city!
Which means we need to collect $8500 in donations by May 5th!
**DISCLAIMER: We are NOT a nonprofit. Our efforts are completely as individuals coming together to benefit our community, spread love, and change the world!
A link will be provided shortly for donations.