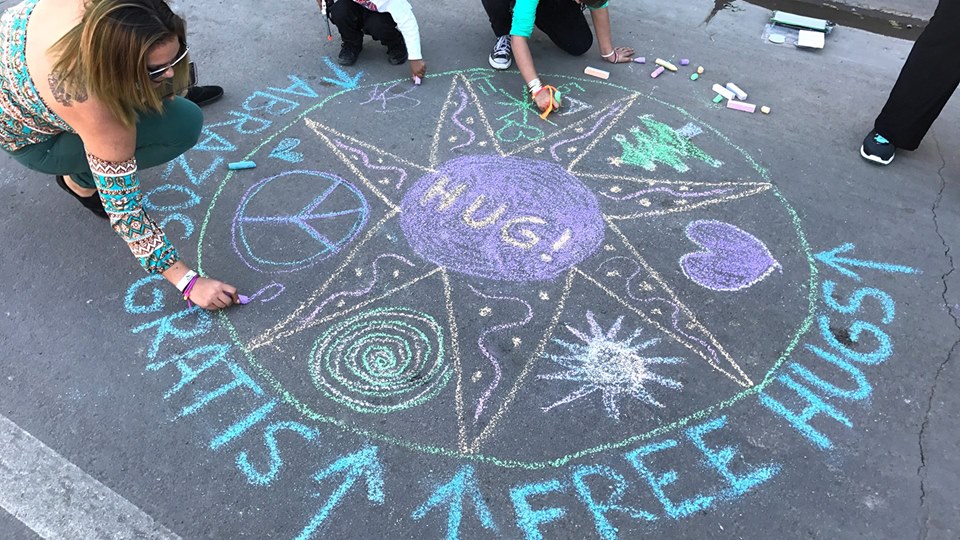 Global Free Hug Zone! (Vancouver, BC)
May 5, 2018 2:30 pm - 4:00 pm
JJ Bean Coffee (Vancouver, BC)
2206 Commercial Drive, Vancouver, BC, V5N 4B5
Facebook Event URL (optional)
In celebration of Global Free Hugs (https://www.facebook.com/events/178461902753121/), we'll be creating a Global Hug Zone that celebrates all cultures and our universal love of hugs!
Weather permitting (rain will push the event to Sunday at the same time), we'll be meeting up outside JJ Bean Coffee at 6th and Commercial Drive (because Commercial Drive is widely recognized as having the coolest people that are very appreciative of hugs), creating a hug zone and offering hugs, then continuing to create more hug zones on different street corners if all goes well. We'll be making art, giving hugs, having a good time, and taking pictures and videos that will then be included in the Global Free Hug viral video compilation. Check out the map and past videos at http://www.positive-focus.com/hugs-hugs-hugs/ for more details.
What's a Hug Zone? They were pioneered in Vancouver, BC by Gabriel McCay (one of our best huggers, if not the best) as a method of artistic expression that causes ripple effects. Using sidewalk chalk and creativity, a group collaborates to make an area that draws people in, with wording that encourages hugging. Strangers will accept free hugs within the hug zone, but something magical happens even after the group leaves – people continue to walk into the hug zone and hug each other. Depending on the rain, the hug zones can last weeks, encouraging even more hugs every day. Is there anything more beautiful than artwork that causes actions and emotions? Even if you don't feel like hugging, come along and you can spend the entire time drawing on the sidewalk like you're a little kid again! Learn more about The Hug Zone Project at http://www.westcoasthugs.com/the-hug-zone-project/.
Never given out free hugs before? Check out http://www.improvanywhere.ca/freehugs.html and http://hugsarenice.com/ to learn all about it, then just show up with open arms and a smile and that's all there is to it! We'll have extra chalk if you feel like drawing, or just laugh and smile! This hugging event is totally free, it takes no preparation, and it requires no commitment whatsoever. Give it a shot and feel free to leave at any time if it's not for you, but just so you know, you'll likely find yourself hooked within minutes and you won't want to leave even after everyone else is gone.
#hugzone #freehugs #chalkart #commercialdrive #vancouver #abrazossonbuenos #abrazosgratis #hugs #hug #hugsarenice