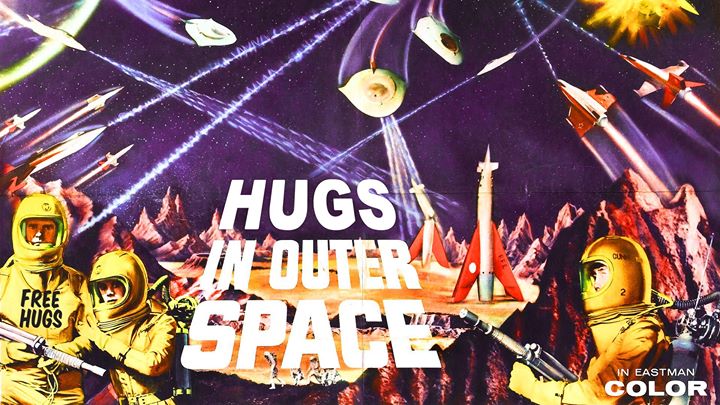 Hugs in Outer Space!
October 7, 2016 to October 8, 2016 9:00 pm - 2:00 am
What would it be like to give a hug in the zero gravity of outer space? Let's take a moment to imagine a bunch of us in space suits that say "Free Hugs", floating around and hugging every alien that passes by. Well that's pretty much what's going to happen on October 7th when we join Party Well's epic Space Bass party (https://www.facebook.com/events/582693111855886/). Buy a ticket (the money goes to a great cause), head to UBC (specifically 6133 University Blvd), show up in anything that says "Free Hugs" (preferrably something that can withstand the vacuum of outer space), and start dancing and hugging aliens!
Because of the impending cold rain, this could possibly be the last big free hugs event of the season in Vancouver, so if you enjoy giving free hugs at all (or if you've ever thought about giving it a try), join us and let's make memories that will last the entire winter!